SoClean Easy Pay
PAY OVER TIME WITH SOCLEAN EASY PAY
Shop Now. Pay Later.
When you know what you want, you don't want to wait. We get it! That's why we created SoClean Easy Pay. Select your favorite SoClean product, make a small down payment, and we'll send it to you right away. You can pay it off in three easy installments.
SHOP NOW
CHOOSE EASY PAY AT CHECKOUT
PAY LATER
See Your Monthly Payments
* Down payment includes all taxes. Shipping cost is equally distributed through all 4 payments.
One down payment today + 3 payments in the future
* Down payment includes all taxes. Shipping cost is equally distributed through all 4 payments.

At the time of purchase, you will be charged a down payment equal to ¼ of your pre-tax cart total, ¼ of your total shipping cost, and any applicable sales tax. For the next three consecutive months, you will be charged an additional ¼ of your pre-tax cart total and ¼ of your total shipping cost. See full terms and conditions for additional details.
Easy Pay will not charge you interest or fees. Other potential interest, fees and/or charges may apply from your card issuer. To be eligible for SoClean Easy pay, you must own a VISA or MasterCard, American Express, Discover, or JCB credit card. SoClean Easy Pay sales are not eligible for our free-shipping promotions.
Why Choose Easy Pay?
Because you need it now -- not later. From the air you breathe to your own peace of mind, some things are too important to wait.
Because why pay all at once if you can spread it out over time? This is just good common sense and it's convenient.
Because we make it so easy. No fine print, no hidden costs. Just one deposit and three payments.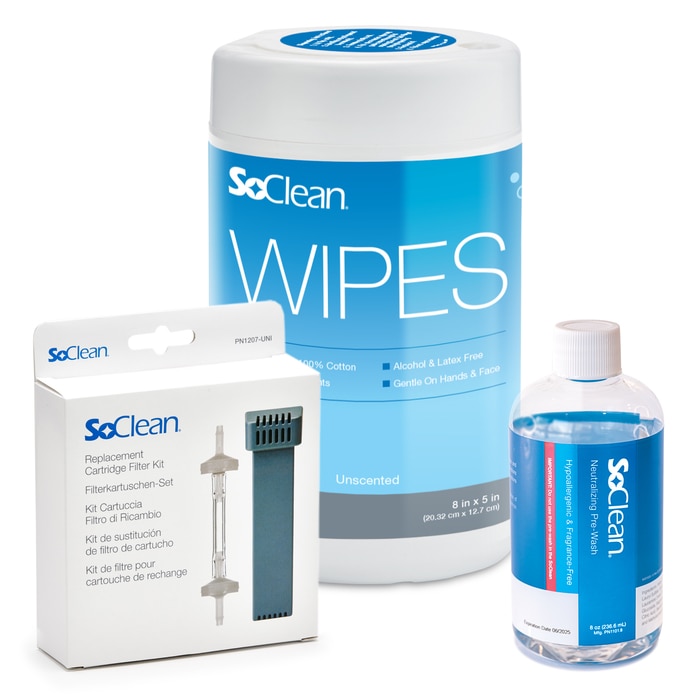 Save 25% vs. buying separately! Everything you need to maintain your SoClean 2 and equipment. Comes with one replacement SoClean 2 Cartridge Filter Kit, one container of Unscented Wipes, and one 8-oz. Neutralizing Pre-Wash.
Buy Now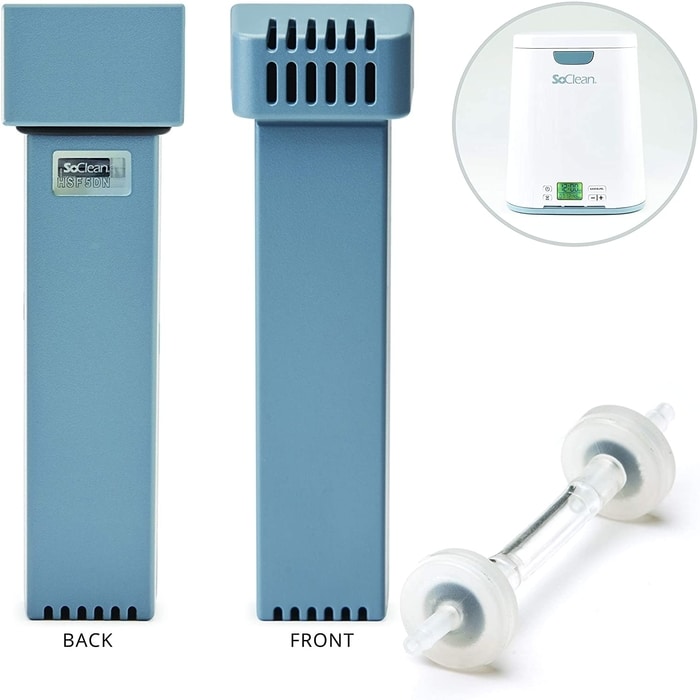 Replacement Cartridge Filter and Check Valve Assembly for SoClean 2.
New! Subscribe to Save 15% - with free shipping on scheduled deliveries.
Buy Now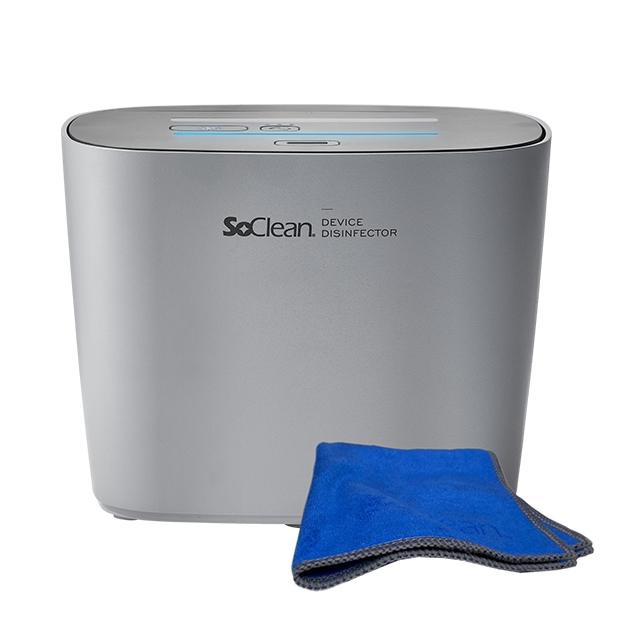 Harnessing the power of Activated Oxygen Technology (O₃) the SoClean Device Disinfector™ and the SoClean PowerWipe™ work together to create a safe and natural cleaning system for your home and family.
Buy Now
FAQs
SoClean Easy Pay allows you to pay for your purchase over time. After an initial upfront deposit, each subsequent installment will be charged to your credit card on file on the same day each month.
No application is necessary. You just need to have a valid credit card and add products totaling $99 or more into your cart and select SoClean Easy Pay at checkout.
The deposit due upon order placement includes any applicable taxes plus a pro rata portion of your cart's product and shipping costs.
Your card will be charged for the initial deposit upon order placement, and remaining installments will be charged on the same day each month until the SoClean Easy Pay Plan is complete.
No, there will be no credit check or inquiry on your credit report prior to order placement. However, late payments, missed payments, and any other defaults related to your SoClean Easy Pay Plan may be reflected in your credit report.
No, SoClean does not charge a finance charge in connection with the Easy Pay Plan.
Yes, SoClean offers a 30-Day Risk-Free Trial on select products as outlined in the Terms and Conditions for the Online or Telephonic Sale of Goods (Free Trial).
You may cancel your SoClean Easy Pay Plan only during the Trial Period offered, if any is offered. To cancel during any Trial Period, please call Customer Care at 1-866-501-3705 to obtain a return authorization and return label. Your Easy Pay Plan will remain active until your returned product(s) are received by SoClean. At that time, you will be refunded for the total installment payments you have made.
Any credit card changes must be communicated to SoClean by contacting our Accounts Receivable Department at (603) 371 2584 prior to the due date of your next Easy Pay Plan installment.
Yes, you may pay the full amount due at any time