SoClean Easy Pay
PAY OVER TIME WITH SOCLEAN EASY PAY
Shop Now. Pay Later.
When you know what you want, you don't want to wait. We get it! That's why we created SoClean Easy Pay. Select your favorite SoClean product, make a small down payment, and we'll send it to you right away. You can pay it off in three easy, interest-free installments.
SHOP NOW
CHOOSE EASY PAY AT CHECKOUT
PAY LATER
Easy Pay
One down payment today + 3 payments in the future
*Down payment includes all taxes. Any applicable shipping cost is equally distributed through all 4 payments.

At the time of purchase, you will be charged a down payment equal to ¼ of your pre-tax cart total, ¼ of your total shipping cost, and any applicable sales tax. For the next three consecutive months, you will be charged an additional ¼ of your pre-tax cart total and ¼ of your total shipping cost. See full terms and conditions for additional details.
Easy Pay will not charge you interest or fees. Easy Pay is available for orders $99 and above. Other potential interest, fees and/or charges may apply from your card issuer. To be eligible for SoClean Easy pay, you must own a VISA or MasterCard, American Express, Discover, or JCB credit card. SoClean Easy Pay sales are not eligible for our free-shipping promotions.
Why Choose Easy Pay?
Because you need it now -- not later. From the air you breathe to your own peace of mind, some things are too important to wait.
Because why pay all at once if you can spread it out over time? This is just good common sense and it's convenient.
Because we make it so easy. No fine print, no hidden costs. Just one deposit and three payments.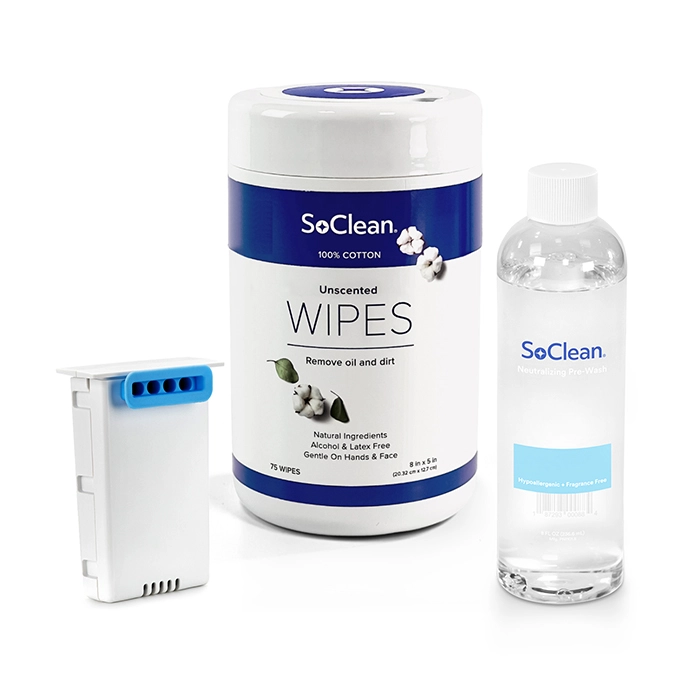 Save $11!
Bundle and save! Everything you need to maintain your SoClean 3 and equipment. Comes with one SoClean 3 replacement Filter, one container of Unscented Wipes, and one 8-oz. Neutralizing Pre-Wash.
Shop Now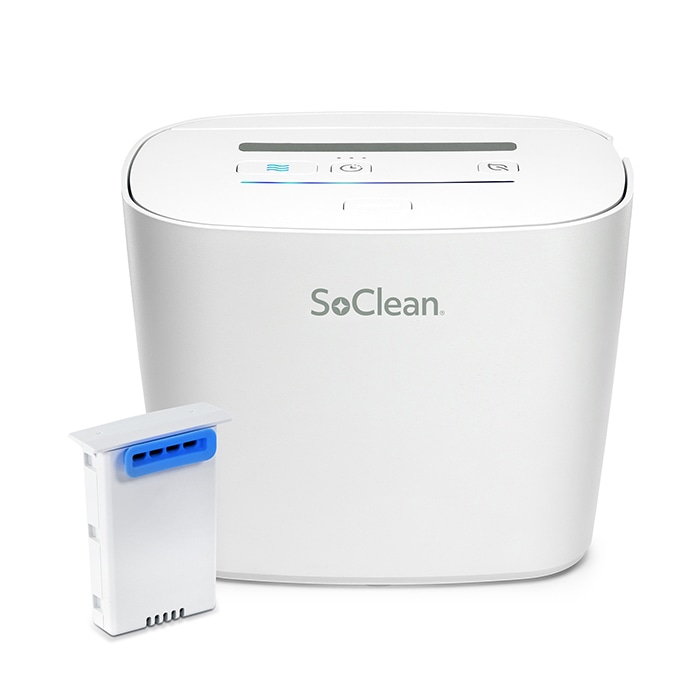 Authorized SoClean 3 Replacement Filter.
Shop Now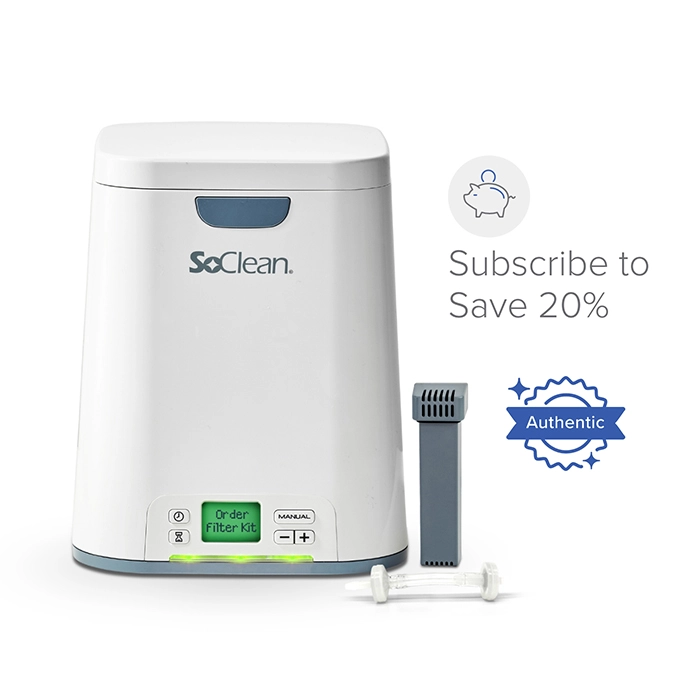 To ensure optimum protection and effectiveness, it is advised to replace the filter and valve every 6 months.
Contains 1 Filter Cartridge and 1 Check Valve

Includes 1 Bonus SoClean Hose & Mask Adapter

Protects SoClean 2 Warranty

Guaranteed Compatibility

Quick and Easy Installation

FSA/HSA Eligible
New! Subscribe to Save 20% on scheduled deliveries. Learn more.
Shop Now