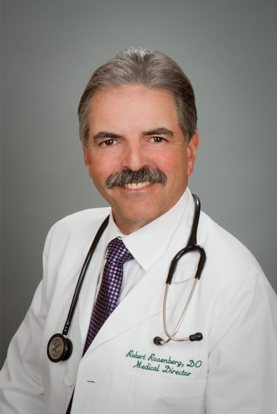 Dr. Robert S. Rosenberg
Sleep Specialist
Robert S. Rosenberg, DO, FCCP has over 30 years of experience in the field of sleep medicine. Board certified in Sleep Medicine, Pulmonary Medicine, and Internal Medicine. Dr. Rosenberg serves as the Medical Director of the Sleep Disorders Center of Prescott Valley, Arizona.
Often lecturing at medical conventions on sleep topics, Dr. Rosenberg is on the board of directors for the American Sleep Association.
Dr. Rosenberg is a newspaper columnist addressing Sleep Questions. His advice has appeared in O, The Oprah Magazine, Prevention, Women's Health, Woman's World, Parenting, and Ladies' Home Journal, among others.
Dr. Rosenberg publishes a monthly newsletter for health care professionals condensing the latest research in sleep medicine. He also publishes a monthly newsletter on a variety of sleep topics for the public.
Dr. Rosenberg is the bestselling author of Sleep Soundly Every Night, Feel Fantastic Every Day. His most recent book is The Doctor's Guide to Sleep Solutions for Stress & Anxiety. Dr. Rosenberg frequently appears on television & radio and is rated as an A+ guest.
Learn more about Dr. Rosenberg by visiting www.AnswersForSleep.com.