Kill 99.9% of viruses and bacteria in just minutes.*
Introducing the SoClean Smartphone Disinfector.
Join the Waitlist
Join the Waitlist
Join the waitlist today and be the first in line for the release of the new Smartphone Disinfector coming soon!
Thank you! You've been successfully added to the waitlist. Check out the full SoClean family of products here.
Your smartphone has 25,000+ bacteria per square inch… and you touch it an average of 3,000 times per day.**
Research has shown that your cell phone can be 10 times dirtier than most toilet seats.
Public Toilets
2,501
Bacteria Per Square Inch
Smartphones
25,107
Bacteria Per Square Inch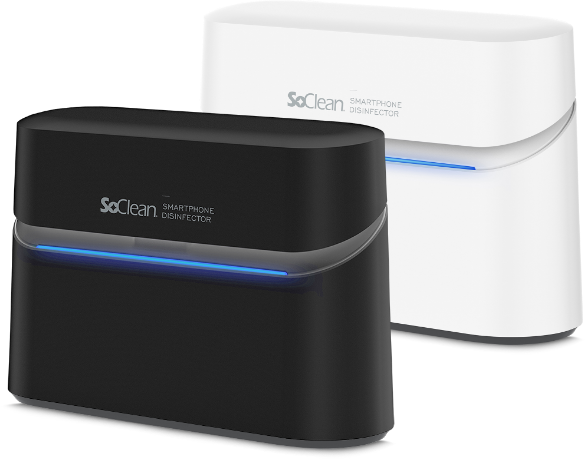 Less than 10 minutes is all you need!
In less than 10 minutes, the SoClean Smartphone Disinfector kills 99.9% of viruses and bacteria on your smartphone.* The SoClean Smartphone Disinfector uses safe and effective activated oxygen technology to kill viruses and bacteria fast.
Disinfection You Can Trust
The SoClean Smartphone Disinfector uses activated oxygen, the trusted method of choice for safe, effective disinfection for over 100 years.
Designed for Your Busy Life
Need your phone before the cycle is complete? We get it. Things come up! Simply hold the lid down for 3 seconds and the cycle will stop, so you can open the lid.
No Fuss or Mess
No complicated instructions or setup. No messy chemicals to worry about. Just pop your phone in the SoClean Smartphone Disinfector and close the lid. The cycle starts with a simple push of the lid.
Indicator Lights Eliminate Guesswork
While the SoClean Smartphone Disinfector is busy killing viruses and bacteria, the light bar will slowly flash blue. When it's finished, it will stop flashing to indicate that the cycle is complete.
Portable Design – Fits Just About Anywhere
Lightweight and compact, take your SoClean Smartphone Disinfector from room to room—or even bring it with you on the go. With its sleek, modern design, it looks great anywhere.
Filter Detect Feature
Disinfection you can trust. Don't worry about marking your calendar. The Filter Detect feature will alert you when it needs to be replaced. Each filter lasts about 200 uses.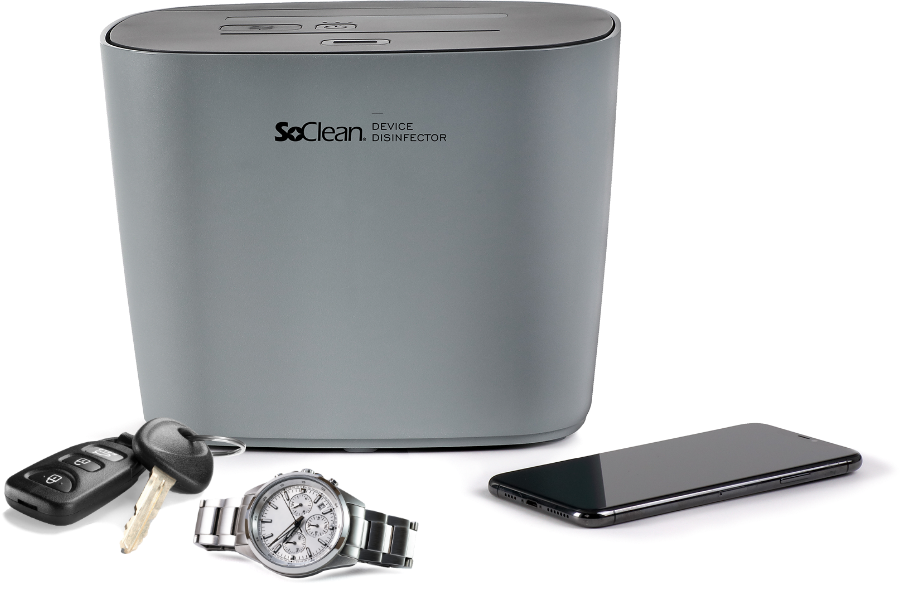 Looking for a disinfector that can handle most of your personal items all at once?
Check out our SoClean Device Disinfector!