What Would Better Sleep Mean to You?
Studies show better sleep can have a positive impact on just about every area of your life and health - both physical and mental. Benefits may include more physical stamina, sharper mental acuity and focus, improved moods and memory, increased productivity, and more!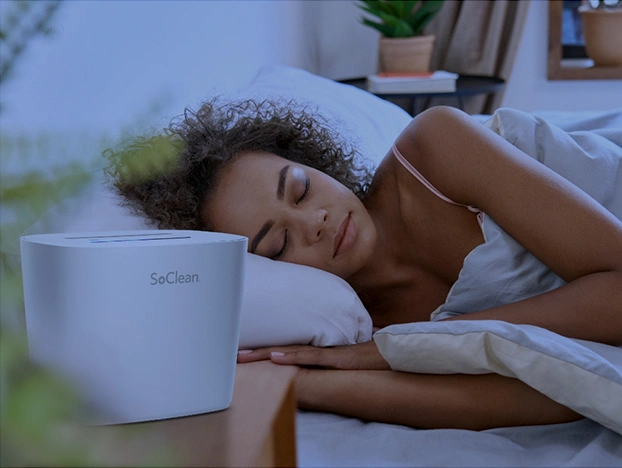 SoClean 3: Because Peaceful Sleep Begins with Peace of Mind
SoClean 3's patented system provides the most advanced sleep equipment maintenance available, so you know you're taking the best possible care of your sleep equipment - and yourself.
Rest Easy (and We Do Mean Easy!)
With SoClean 3, there's no fuss, no mess, and no worry. At bedtime you can trust that your sleep equipment is fresh and ready to use.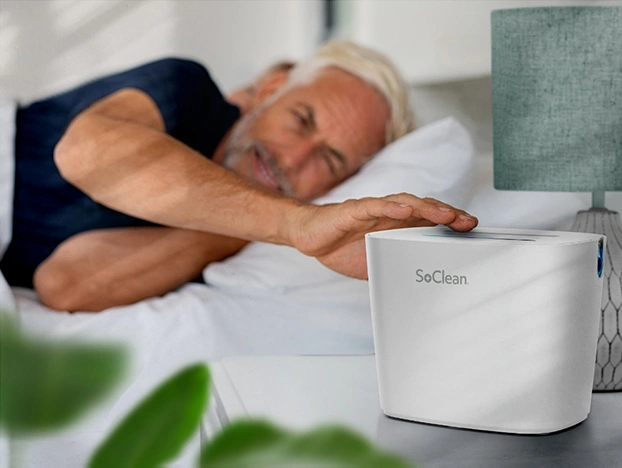 FREE
SHIPPING*
30-DAY
FREE TRIAL
2-YEAR
WARRANTY
SoClean Sleep Center
Discover the science behind better sleep.
SoClean 3's Patented Design Lets You Rest Easy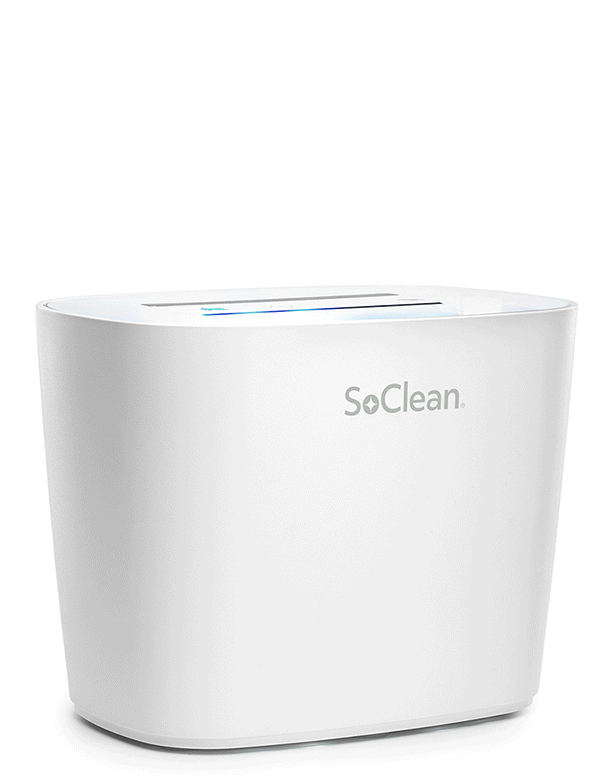 Convenient, Spring-Loaded Lid
Lids can be hard to open—and keep open. We designed the SoClean 3 with a convenient, spring-loaded lid that opens automatically with the push of a button, and stays open, while you put your sleep equipment in the chamber.
Large Illuminated Buttons
Easy-to-read buttons and LED display take the guesswork out of operation. No frustration, no fumbling.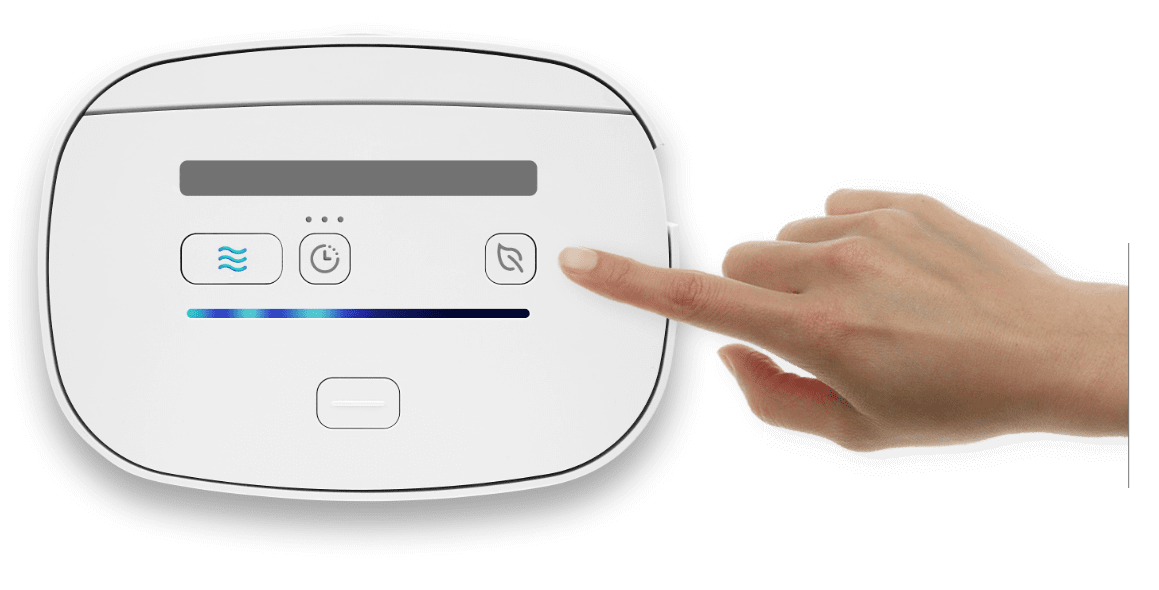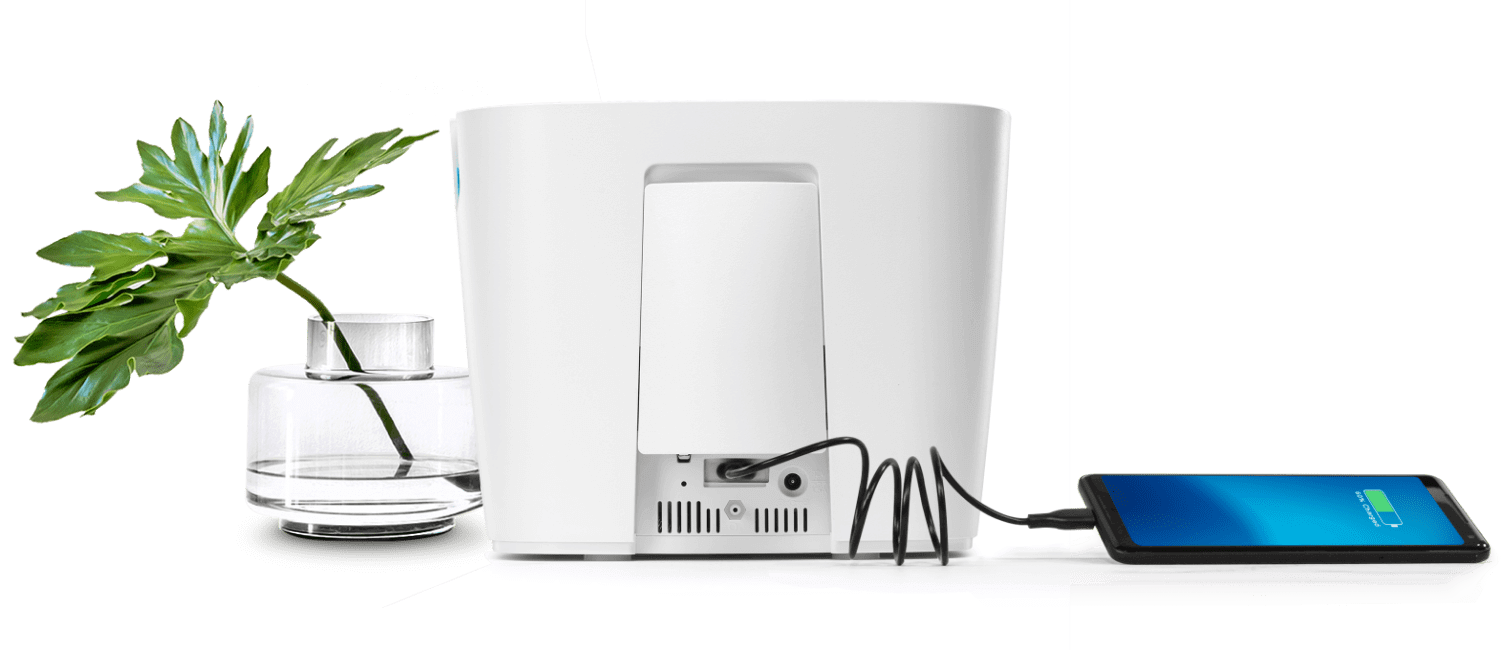 USB Charging Port
With the convenience of the SoClean 3 USB port, you don't have to choose between maintained sleep equipment or a charged phone.
Complete Bundle
Save $61 with a free upgrade to the SoClean 3 Complete bundle, which includes an additional filter, an 8oz bottle of pre-wash, and a 75-count canister of 100% cotton wipes. Plus, get free shipping & a 30-day risk-free trial.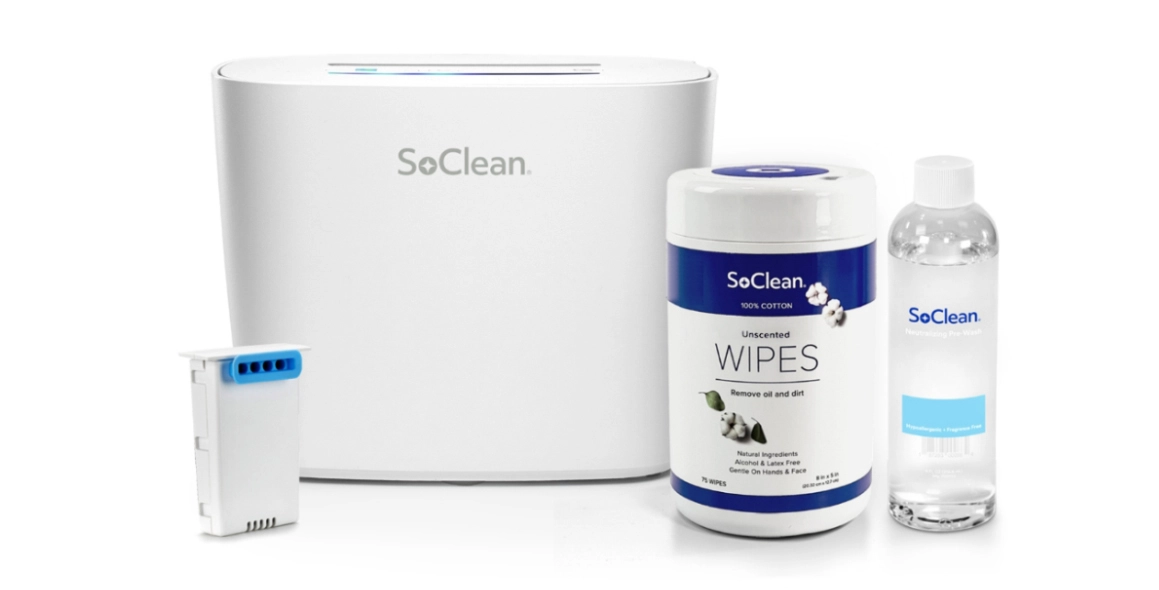 Try SoClean Today for Just $87 Down
Just 4 Monthly Installments of Only $87.
Interest-Free No Credit Check No Credit Application

SHOP NOW CHOOSE EASY PAY AT CHECKOUT

PAY LATER
SoClean® 3 enhances your daily routine giving you peace of mind knowing that you're taking the best possible care of your equipment—and yourself. No fuss, no mess, no worry. At bedtime you can trust that your sleep equipment is fresh and ready to use.
Included in the SoClean 3 Complete Bundle:
1 SoClean 3 (and Included Standard Accessories)
1 8 oz. Neutralizing Pre-Wash
1 Canister Unscented Wipes
1 Replacement SoClean 3 Filter
30-Day Risk-Free trial. See Details.
---
SoClean 3 Features:
Functional design with spring-loaded lid
Small space-saving footprint
5-minute fresh air cycle
USB phone charging port
Cycle start delay option
Automatic detection of expired, missing, or counterfeit Filter
Indicator icons throughout the cycle
Illuminated buttons and chamber
SoClean 3 Benefits:
Provides peace of mind
Easy-to-use, time-saving operation
SoClean 3 is 100% waterless
SoClean Labs patented next-generation technology
---
Contraindications for use: Persons with underlying lung diseases, such as asthma and chronic obstructive pulmonary disease (also known as COPD, which includes emphysema and chronic bronchitis), and those with cardiovascular disease may be sensitive to ozone and should consult with their health care professional before using this product.
SoClean 3 requires that you change the Filter approximately every six months.
Replacement Filters can be
purchased here
.
Sku: KT1400.1407.1131.1101
UPC: 00858242008328
Height: 9.49"
Length: 7.12"
Width: 7.36"
Weight: 3.655 lbs
Support Information: See the User Manual, Setup Videos, FAQs, and Warranty Information on the SoClean 3 Support Page.
What's In the Box?
1 SoClean 3 (and Included Standard Accessories)
1 8 oz. Neutralizing Pre-Wash
1 Canister Unscented Wipes
1 Replacement SoClean 3 Filter