Setting up the SoClean with ResMed S9
By simply removing the silicone gasket from the original lid on your CPAP machine and placing it in the SoClean Adapter for ResMed S9you can easily sanitize your ResMed S9 machine. Once the silicone gasket has been transferred to the new SoClean adapter lid, insert the hose and you are ready to go.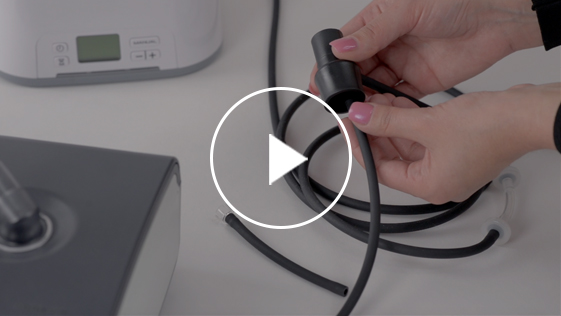 STEP ONE
Detach the injection fitting and short hose from the main SoClean hose. You will no longer use the injection fitting and short hose. Save these parts in case you need them in the future.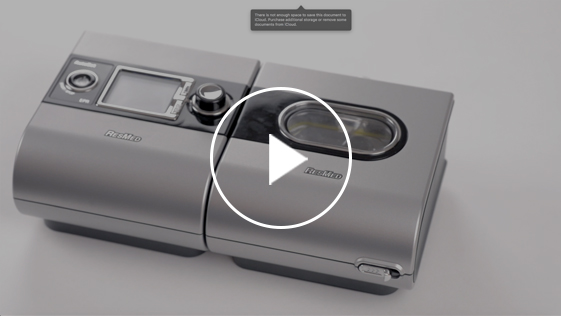 STEP TWO
Remove the original lid from your humidifier by opening the lid fully, grasping it near the hinges, and pushing it firmly away from the unit.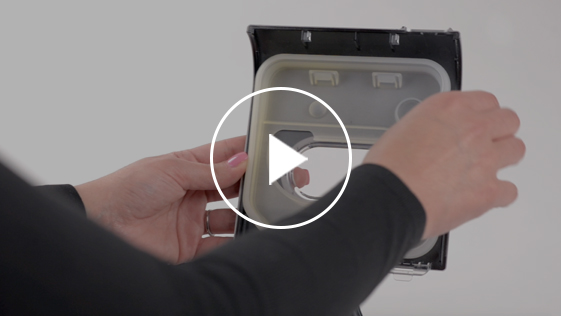 STEP THREE
Remove the silicone gasket from the original lid.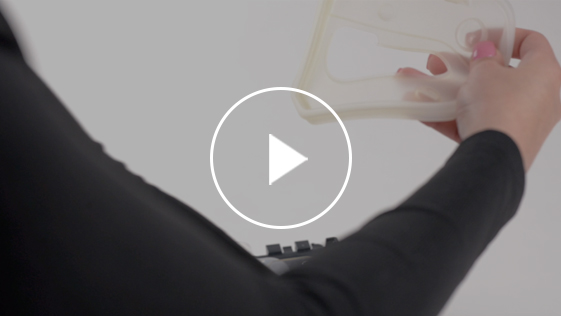 STEP FOUR
Install the silicone gasket onto the SoClean adapter lid, making sure the gasket lies flat and fits over the two tabs.
STEP FIVE
Install the SoClean adapter lid with the black injection hose by lining up the hinges and pulling firmly toward you until you hear a clicking in both hinges. Add water to your reservoir, if needed.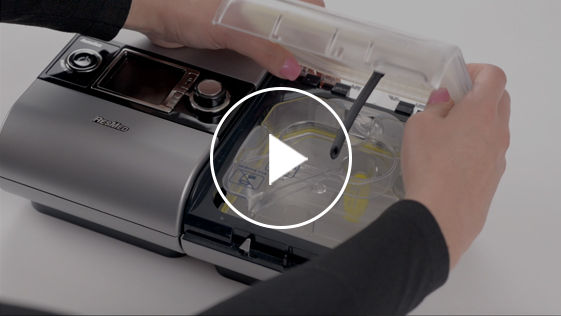 STEP SIX
When closing the SoClean adapter lid, pass the hose on the underside of the adapter into the reservoir opening, making sure it rests near the bottom of the reservoir. To achieve a proper seal, fimly push down on the lid top until you hear a click.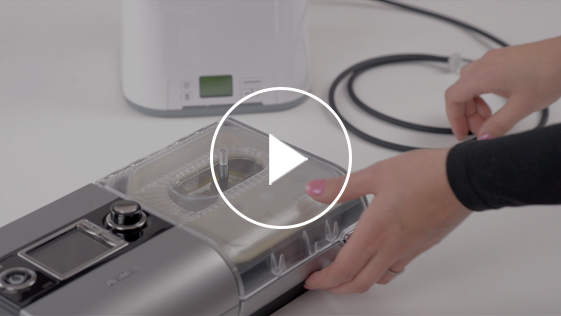 STEP SEVEN
Attach the main SoClean hose to the stem on top of the SoClean adapter.
That's it! You are now ready to use the SoClean.