Let's talk about a few of our favorite things: food and fall. If you're wondering how this connects to sleep (this is the Sleep Talk blog, after all), you'll be delighted to know that some of your favorite seasonal flavors can be cooked, baked or stirred into recipes to help you sleep better. Here are three tasty recipes that really put the "fall" into falling asleep. Fix them on their own, or make them all in one night to put their collective soporific powers to the test. We'll start with dinner, then move on to dessert and finish things off with a nightcap.
via Real Simple
Any maple lovers out there? This fall favorite recipe sweetens up any dish—and yes, that includes entrees. Who doesn't love a little mix of sweet and savory?Indulge your autumn maple craving with a meal that keeps on giving long after you've taken that last bite. This dish is really something special because it involves not one but two foods that help you sleep. Salmon is a primary source of omega-3 fatty acids. Known for contributing to brain and body health, omega-3 fatty acids are also associated with improved sleep. And white rice, with its high glycemic index, triggers serotonin production to help you fall asleep faster.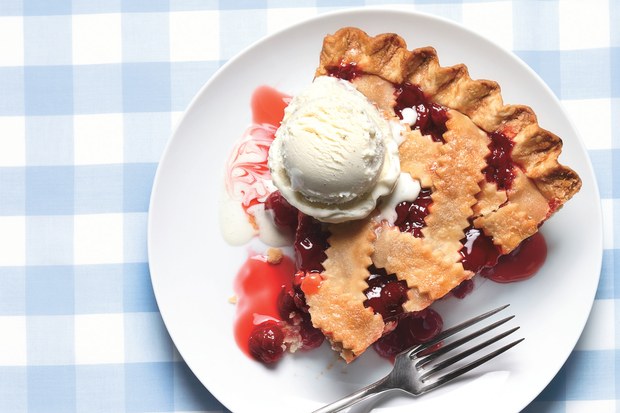 via epicurious
Nothing says fall quite like a fresh-baked pie. But move aside, apples, because there's a new fruit in town here to help you catch some zzzz's. Tart cherries are a natural source of melatonin—the hormone that regulates sleep and wake cycles and helps you sleep better. This sour cherry pie recipe from Epicurious is packed with two pounds of fresh cherries. Bet you never thought that sleeping better would taste this delicious.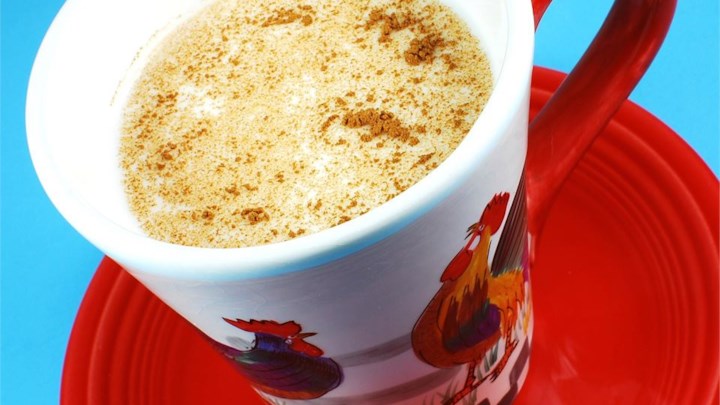 via allrecipes
Remember when you were a kid and your mom would give you a warm glass of milk to drink when you had trouble sleeping? Well, think of this as the adult version—with plenty of delicious flavors to satisfy your taste buds. If you really want to hit peak fall, we recommend adding a pinch of pumpkin pie spice. Now, we'll be honest, the jury's out on whether there's an actual science to warm milk's sleep-inducing properties, but experts say that warm beverages of any kind can help trigger sleepiness by raising your body temperature and then making your body work to cool back down again. Plus, there's always the psychological link to fond memories of being tucked into bed as a child to help you drift into a calm and relaxing mindset.