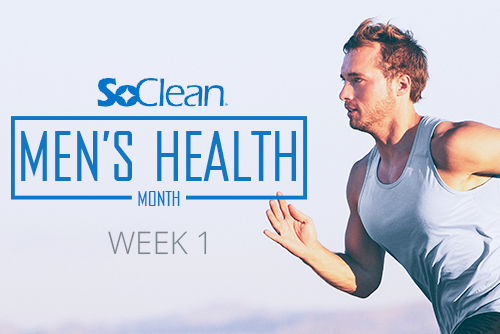 June is Men's Health Month, a month dedicated to education and awareness surrounding men's health issues. As a congressional health education program, Men's Health Month is celebrated across the country with professionals and volunteers encouraging screenings, health fairs, media outreach, and more.
As explained by the Men's Health Network
, the purpose of Men's Health Month is to raise awareness of health issues affecting men, such as sleep apnea, and encourage early detection and treatment of common, preventable diseases. The response to Men's Health Month has been overwhelming, with thousands of awareness activities in the USA and around the globe.
Check out our weekly calendar below to find out ways you can celebrate Men's Health Month and put your health and wellbeing first.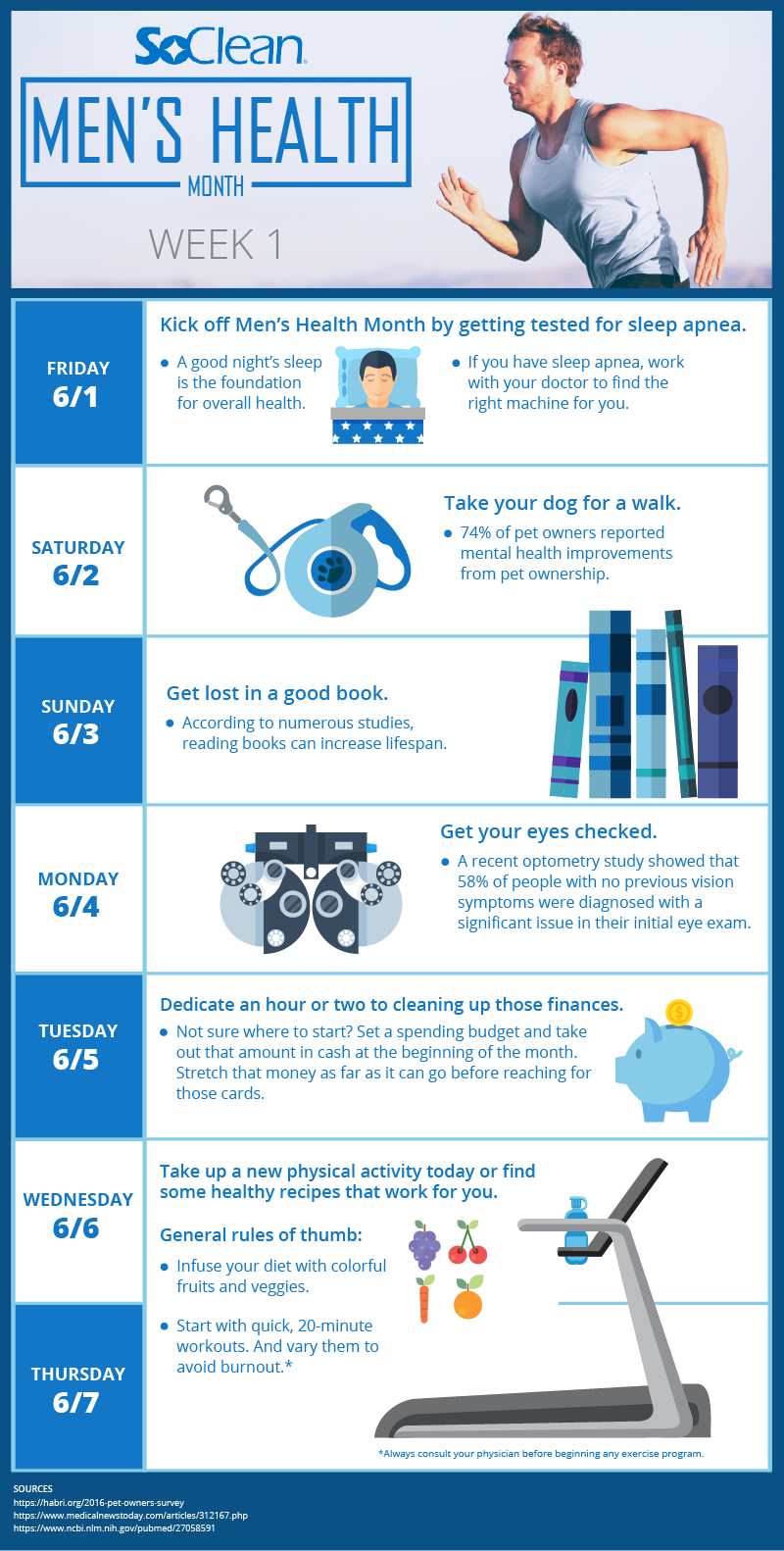 Post this Infographic on Your Site (Embed Code):