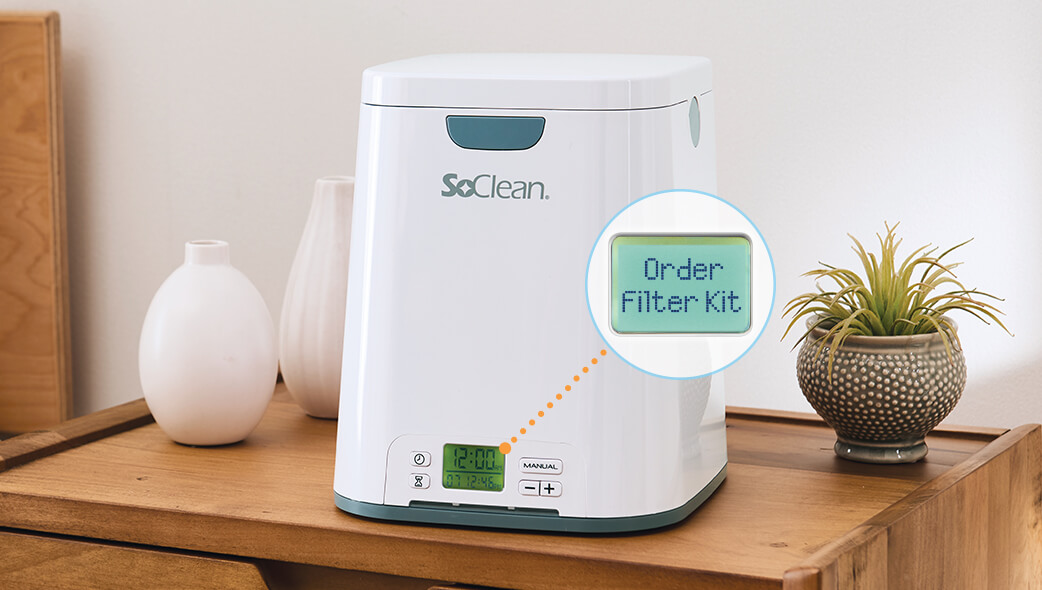 If you're an old pro at CPAP therapy at this point and have incorporated the SoClean CPAP Cleaner and Sanitizer into your routine, you'll want to maintain your SoClean so you can maximize the well-rested results you're getting.
To keep your SoClean running optimally, you'll need to change its filter and check valve about every six months. The SoClean Cartridge Filter Kit, available for sale on soclean.com, includes both of these components.
As for when it's time to change your filter, the SoClean leaves little room for guesswork. The machine is programmed to alert you when it's time for the replacement by displaying the Order Filter Kit message.
Why Does the Filter Kit Need to be Replaced?
Each component of the SoClean Filter Kit plays a critical role in the SoClean system's function. The filter contains a porous, carbon-based material, which helps convert the disinfecting ozone back into fresh, breathable oxygen. The check valve keeps the water in your CPAP reservoir and prevents it from entering the SoClean system. After some time, the carbon materials can begin to break down and lose their effectiveness.
Changing the filter and check valve regularly ensures that the SoClean is working properly to thoroughly and effectively disinfect your CPAP equipment.
Purchasing and Installation
The SoClean 2 Filter Kit is available for purchase on our website for $30 and is relatively simple to change and reinstall. Consumers have shared with us their delight over the simple reinstallation process, the speed and convenience of the reordering process, and the fact that the SoClean Filter Kit has made the experience of maintaining a clean CPAP with the SoClean much more efficient.
Watch this quick video to see how easy it is to replace your filter and check valve:
A Word on Counterfeit Filters
We have noticed - and cautioned our consumers about - the availability of counterfeit filters on the market. These counterfeit filters can damage the SoClean machine, so we only support filters that are branded SoClean. The counterfeit filters have been found on Amazon and eBay. To ensure you are purchasing and installing the correct filter, please look for the SoClean brand on the packaging and product.
Here's to many more nights of clean sleep!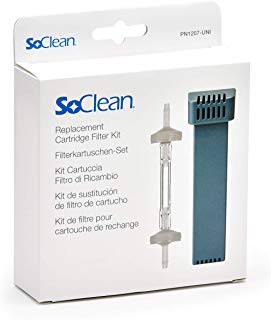 Please visit our website for further information about SoClean Filter Kits or any other questions. You can also contact us at info@soclean.com or (800)341-7014. We're always happy to talk!