---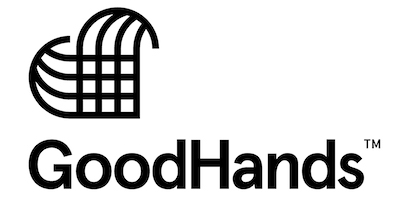 Doing good for the world starts with changing the way you clean.
We admire GoodHands' passionate commitment to the planet—and we also appreciate their wit! "Is saving the planet too lofty of a goal? Eh, maybe. But we're still going to do everything we possibly can to make it happen. We have to." And they do! They're on a mission to rid the world of harmful, single-use plastics, and each product they make is thoughtfully designed for its positive impact on your home, your family and the planet we all share.
Guided by good values: They're committed to not only reducing plastic waste but transforming the cleaning industry for the better.
Committed to giving back: 20% of the profit from every sale goes to a worthy nonprofit that customers choose at checkout.
Planet-friendly ingredients: Skip the "laundry list" of unnecessary harsh chemicals in your traditional laundry detergent.
Shop GoodHands Products