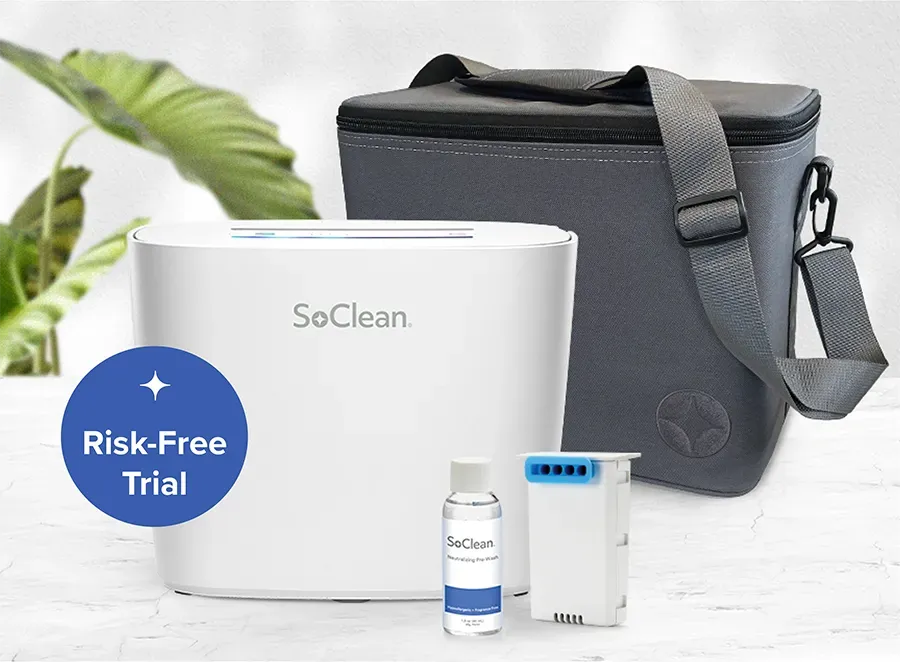 Better Sleep is a Cycle Away
Have peace of mind that you're taking the best possible care of your sleep equipment and yourself, with SoClean 3.
Save $100 on the SoClean 3 Travel Bundle!
$597
Works with all popular sleep equipment brands & models.
A full year of filters included + FREE shipping.

FREE
SHIPPING*
30-DAY
FREE TRIAL
2-YEAR
WARRANTY
UNLIMITED
SUPPORT
U.S. LAB
TESTED
2 MILLION+
HAPPY CUSTOMERS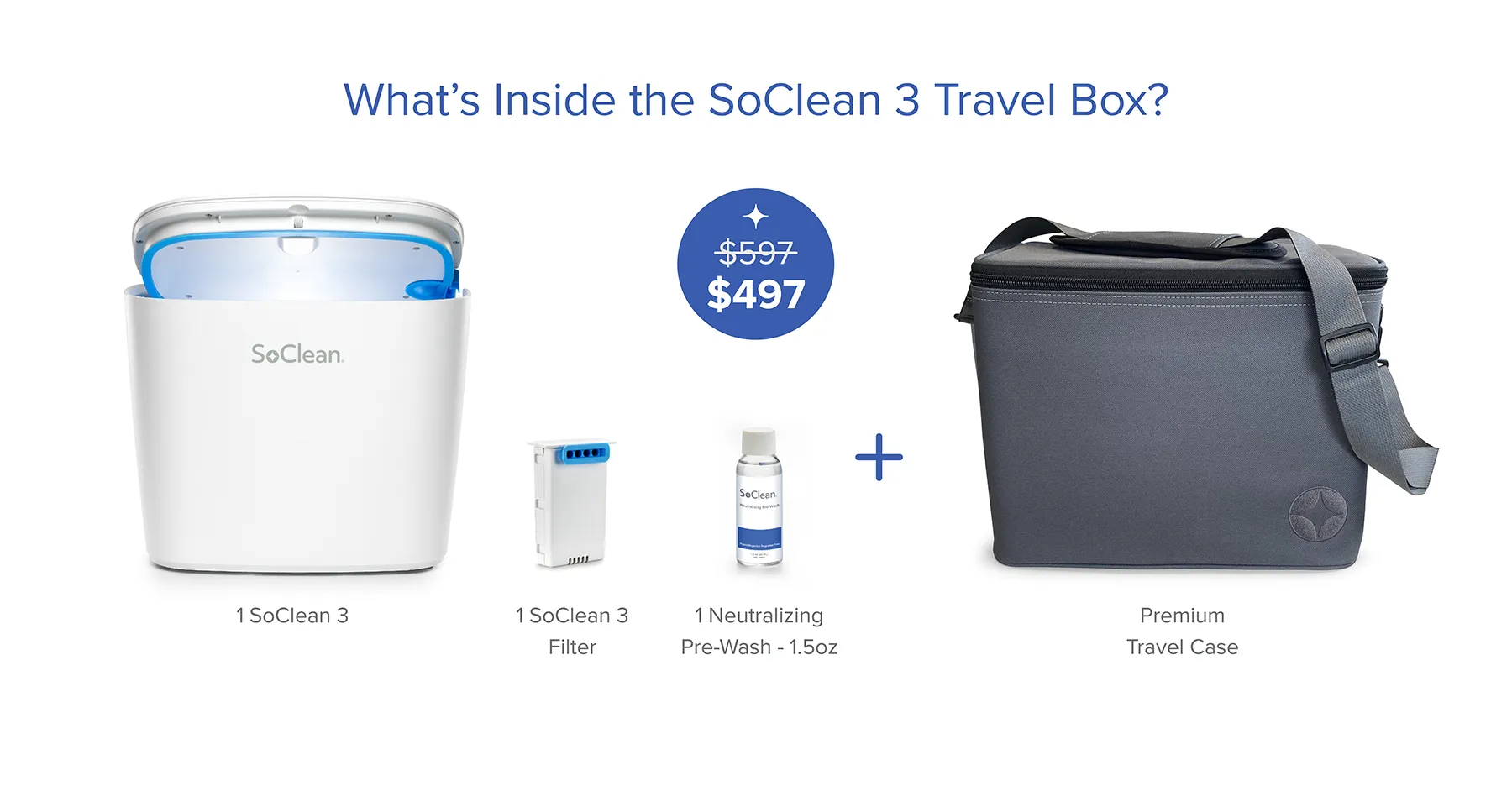 Does SoClean 3 work with my machine?
SoClean 3 works with all popular sleep equipment!

Try SoClean Today for Just $124.25 Down
Just 4 Monthly Installments of Only $124.25.
Interest-Free No Credit Check No Credit Application

SHOP NOW CHOOSE EASY PAY AT CHECKOUT

PAY LATER

SoClean 3:
Sku: KT-SC1400.CASE
Height: 14"
Length: 10.5"
Width: 9.5"
---
SoClean 3 Travel Case:
Sku: KT-SC1400.CASE
Height: 9.49"
Length: 7.12"
Width: 7.36"
Weight: 3.655 lbs
---
Contraindications for use: Persons with underlying lung diseases, such as asthma and chronic obstructive pulmonary disease (also known as COPD, which includes emphysema and chronic bronchitis), and those with cardiovascular disease may be sensitive to ozone and should consult with their health care professional before using this product.
SoClean 3 requires that you change the Filter approximately every six months.
Replacement Filters can be purchased here.
What's In the Box?
SoClean 3 Machine
SoClean 3 Premium Travel Case
SoClean Adapter + 2 Hose Sleeves
1.5 oz. Pre-Wash (for cleaning equipment prior to first use)
Filter (6-month replacement schedule)
Power Supply