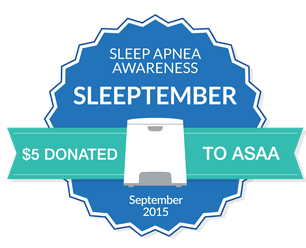 If you've been waiting for the right time to buy a SoClean Automated CPAP Equipment Cleaner for yourself or a loved one, now is the perfect opportunity to do so because your purchase will help SoClean contribute to a wonderful organization that does so much for the sleep apnea community.
For the entire month of September, we're pledging to donate $5 to the American Sleep Apnea Association for each SoClean purchased during this time period.
We're doing this in support of the ASAA's Sleeptember campaign. This annual initiative was designed to create greater conversations about healthy sleep, to raise the awareness of the risks of untreated sleep disorders like sleep apnea and to inspire individuals to take healthy actions. Donations to the ASAA go toward enhancing the lives of those with sleep apnea.
Those of you who use CPAP (continuous positive airway pressure) therapy to treat your sleep apnea know that CPAP manufacturers recommend cleaning your CPAP equipment regularly to prevent the buildup of mold, bacteria and viruses. Unfortunately, this task can be time-consuming and monotonous, and is often neglected, causing CPAP users to suffer the consequences.
[caption id="attachment_11150" align="alignright" width="400"]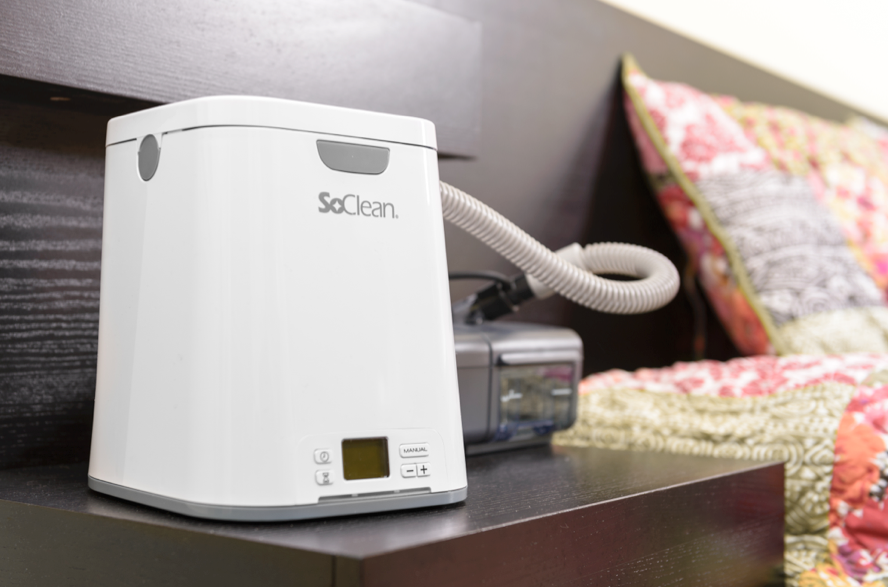 SoClean Automated CPAP Equipment Cleaner[/caption]
The SoClean Automated CPAP Equipment Cleaner was created to make the cleaning process much easier and more effective. In fact, it's as easy as putting your mask inside the SoClean and closing the lid. No disassembly, no water and no messy chemicals required. The SoClean destroys 99.9% of CPAP germs using the same proven sanitizing process found in water purification and produce handling.
Over the years, we've had tens of thousands of happy customers, and we invite you to read their stories and reviews so you can hear from others just like you.
If any of the following apply to you, Sleeptember is the perfect opportunity to purchase a SoClean…
You've been suffering from sinus infections or other illnesses since beginning CPAP therapy
You're a CPAP user looking for a simpler, more effective way to clean your equipment
You own a SoClean already and love it so much that you want to gift it to a friend or family member
You like getting ahead on your holiday shopping
Click here to buy a SoClean on our website, or visit any of our resellers!

And don't forget to go to check out the SoClean Facebook page to enter our special Sleeptember contest for a chance to win a $100 Amazon gift card.