Runny nose. Sore throat. Fever. Body aches. It's that magical time of the year again: cold and flu season is upon us. Unfortunately, sleep apnea patients who use CPAP therapy are especially prone to falling ill, with one study showing that CPAP users have an 18% higher risk of getting sick than those who don't use CPAP therapy.
With this in mind, we urge you to take a moment to learn the facts about cold and flu season and how to best protect yourself from getting sick. Here at SoClean, we put together this informational flyer for your convenience. Take a look. Trust us, your immune system will thank you.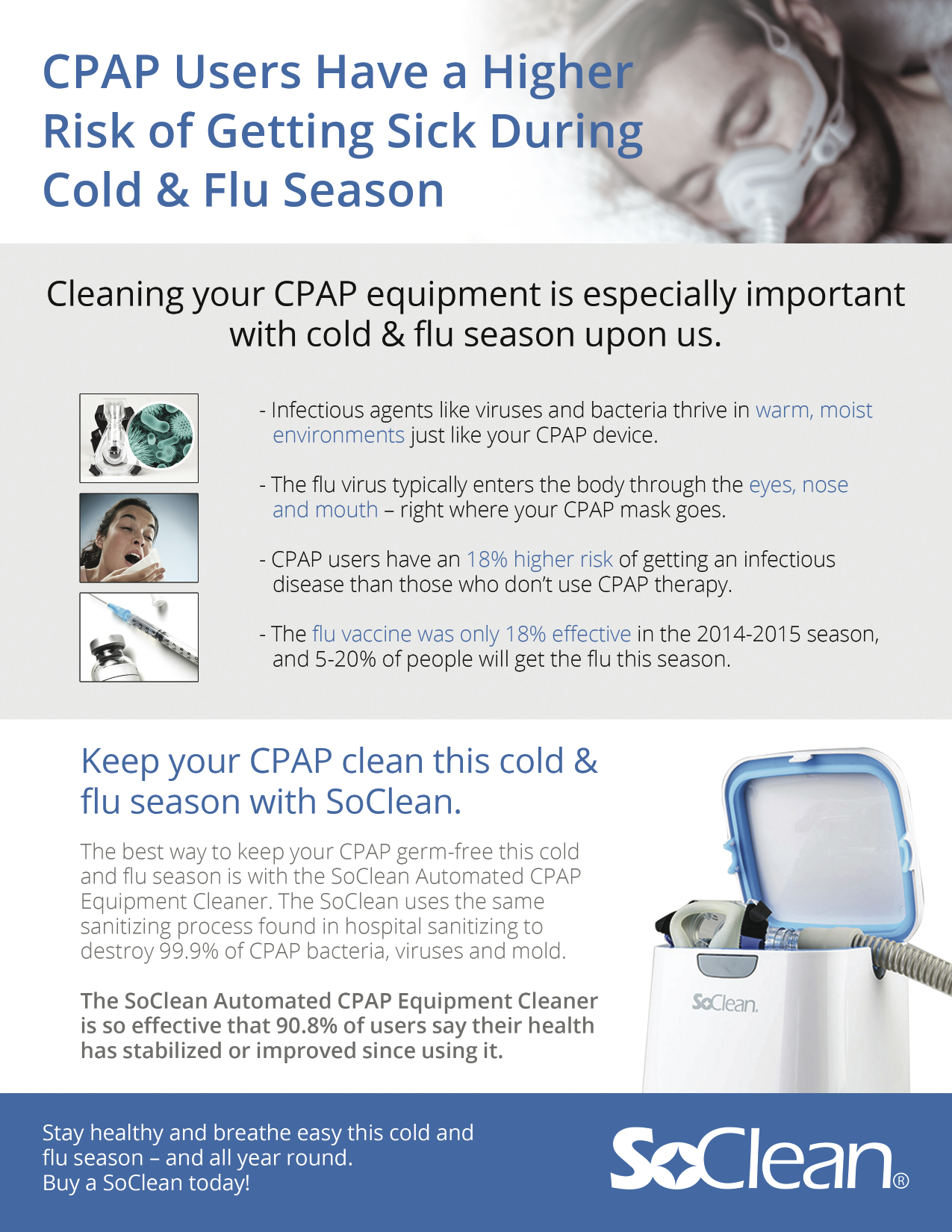 Have any friends or family members with sleep apnea? Be sure to share this with them as cold and flu season approaches. Let's spread the knowledge – and not the flu – this season.