[caption id="attachment_150829" align="alignnone" width="400"]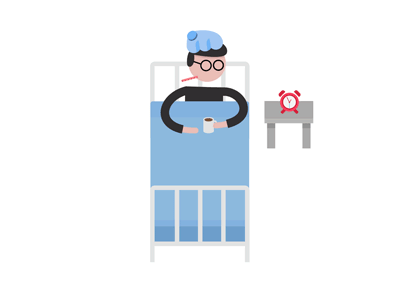 via Giphy
[/caption]
CPAP therapy is supposed to make you feel better, not worse. However, if you're using a dirty CPAP machine, you have a greater risk of getting sick from pathogens and mold trapped in your CPAP equipment.
Do you have all the supplies you need to keep your CPAP equipment in pristine condition? Here are some easy cleaning solutions that'll step up your CPAP cleaning game beyond mild detergent and warm water.
1. CPAP Cleaning Wipes
CPAP cleaning wipes are a quick way to remove facial oils, dirt and residue from your CPAP mask. They're specially designed to gently clean without harming the materials of your mask or cushion.
2. CPAP Tube Cleaning Brush
With a standard CPAP tube measuring up to six feet in length, cleaning this part of your CPAP equipment is especially challenging if you don't have the right supplies. A CPAP cleaning brush allows you to access all those hard-to-reach areas so you can give them the gentle scrubbing they need.
3. CPAP Equipment Dryer
Since pathogens and mold thrive in warm, moist environments, drying your CPAP equipment thoroughly is an important step in the CPAP cleaning process. Common drying methods include laying freshly washed CPAP equipment out on a flat surface or draping it over a hanger. However, a CPAP equipment dryer is easier to use and takes up less space.
4. SoClean CPAP Cleaning Machine
On the list of easy cleaning solutions, the SoClean CPAP Cleaner and Sanitizer outranks everything. This automated cleaning machine is essentially all the above rolled into one. SoClean effectively kills 99.9% of CPAP germs in the mask, hose and reservoir, without the use of messy chemicals or even water. Your CPAP equipment stays dry the whole time.
In a survey of SoClean users, 96.8% said they would recommend the SoClean CPAP cleaning machine to others. Click here to try SoClean risk free today.