We're continuing to celebrate Men's Health Month with our new weekly calendar for the week of June 8th to June 14th. This week, learn ways to incorporate meditation and mindfulness into your day, mix up your workout, and more.
According to the Men's Health Network, the purpose of Men's Health Month is to heighten the awareness of preventable health problems, such as sleep apnea, and encourage early detection and treatment of disease among men and boys.
Thousands of awareness activities across the country have been sparked by Men's Health Month and we are learning more ways to keep ourselves healthier and happier.
From fresher ingredients to cleaner teeth, you'll find plenty of reasons to live your best life in the coming days.
Read more men's health tips below!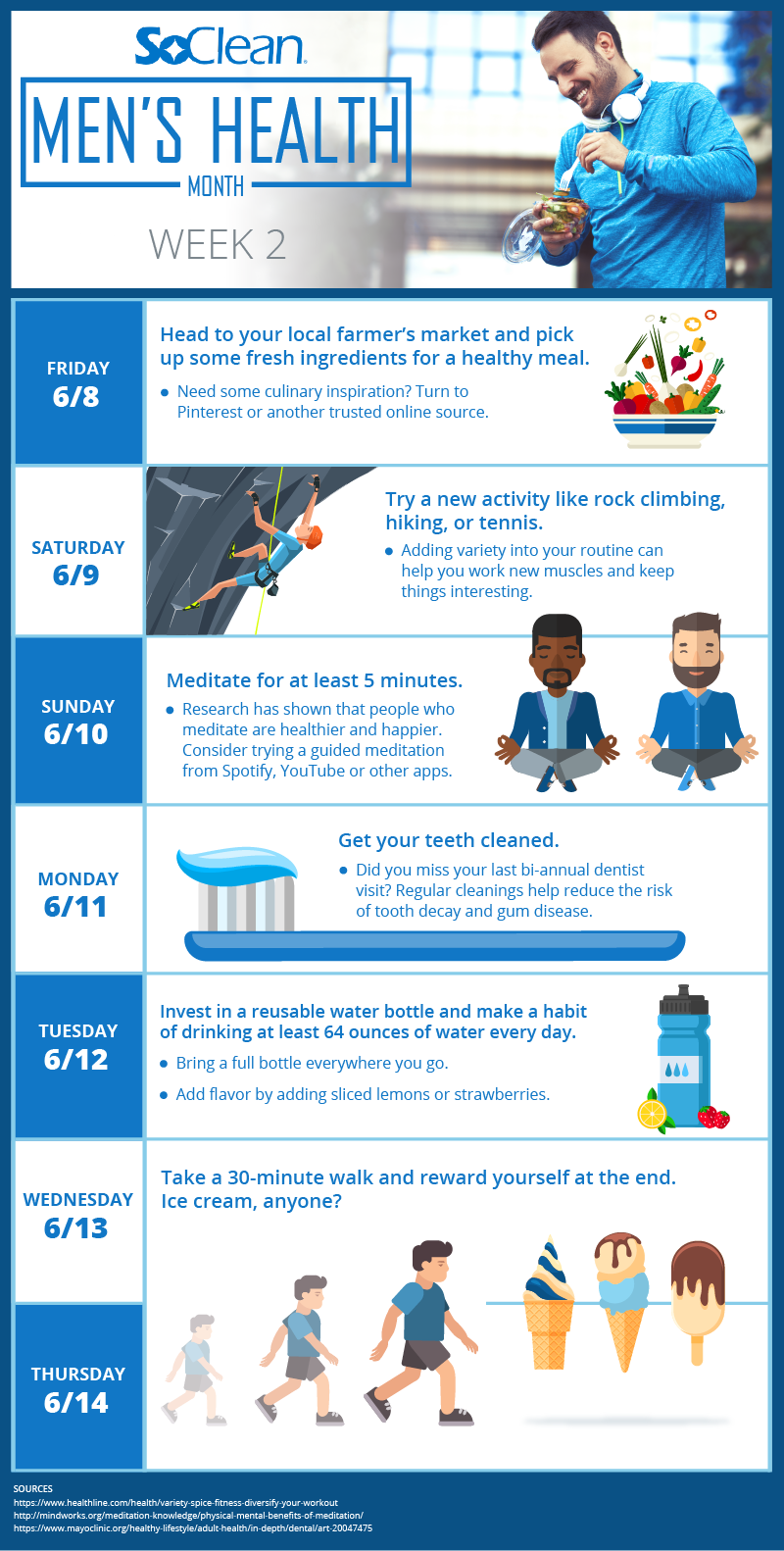 Post this Infographic on Your Site (Embed Code):