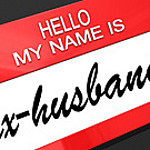 Do you and your partner sleep in separate bedrooms due to snoring? If so, you may be surprised to hear that this is more common than you think.
According to the New York Times, a 2005 survey conducted by the National Sleep Foundation revealed that nearly one in four American couples sleep separately for this very reason. Not only that, but the National Association of Home Builders reportedly predicted that 60 percent of custom homes will have dual master bedrooms by 2015.
In a Philly.com article published on April 30, Dr. Donald M. Sesso, Director of The Pennsylvania Snoring and Sleep Institute, shares some insight into this trend. Dr. Sesso notes that snoozing in different beds can help partners of snorers sleep better, but warns that this can have a negative effect on the relationship as a whole.
"When couples sleep apart, one of the first things to suffer is their sex life," writes Dr. Sesso. "[…] Instead of spontaneous interaction, couples have to make a planned effort to meet up. Over time, the loss of sexual activity can lead to a lack of intimacy and bonding."
So, what can couples do to ensure that their relationships don't suffer as a result of their snoring?
The first step is to consult a doctor. Snoring can be a sign of a more serious issue, such as sleep apnea. That being said, sleep apnea is a highly treatable disorder. With the right method of treatment – such as continuous positive airway pressure (CPAP) therapy – it's possible to eliminate snoring and other symptoms of this disorder so that you and your partner can sleep comfortably together.
photo credit: One Way Stock via photopin cc